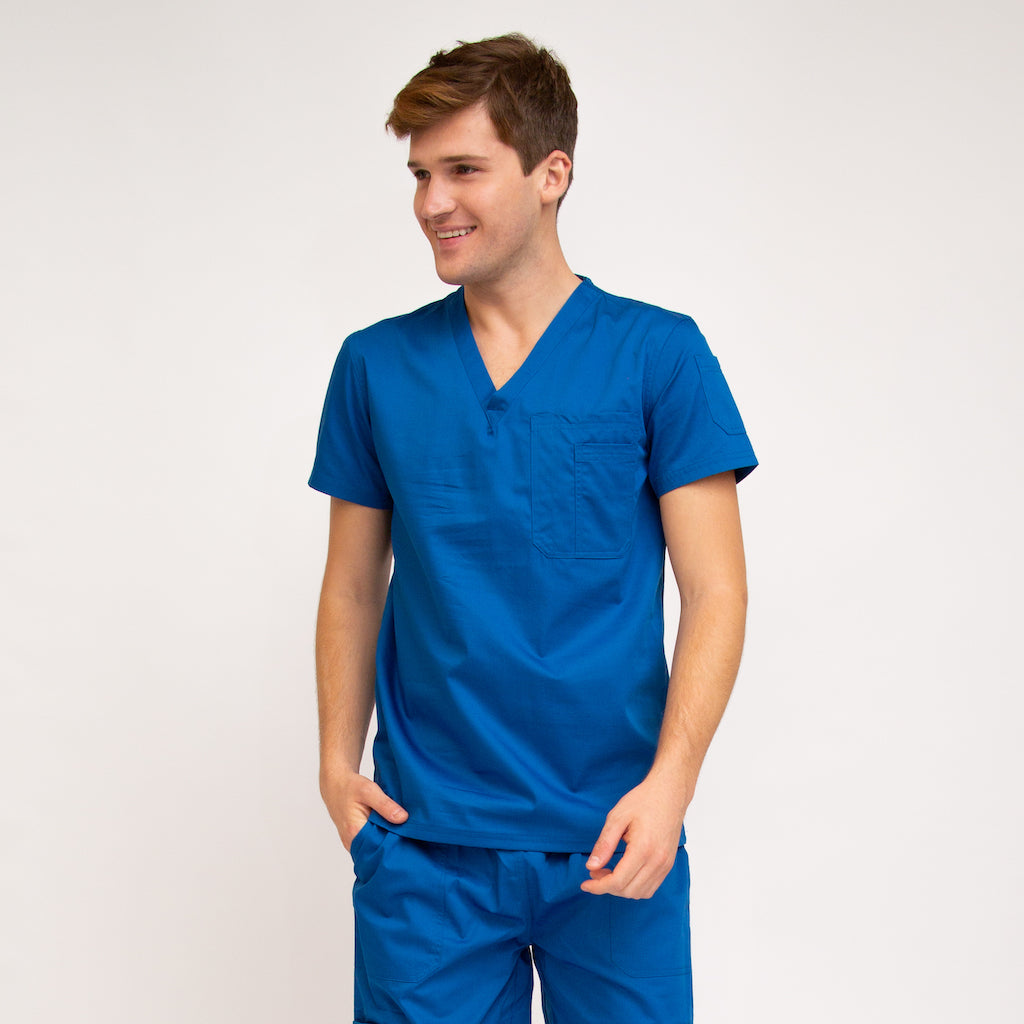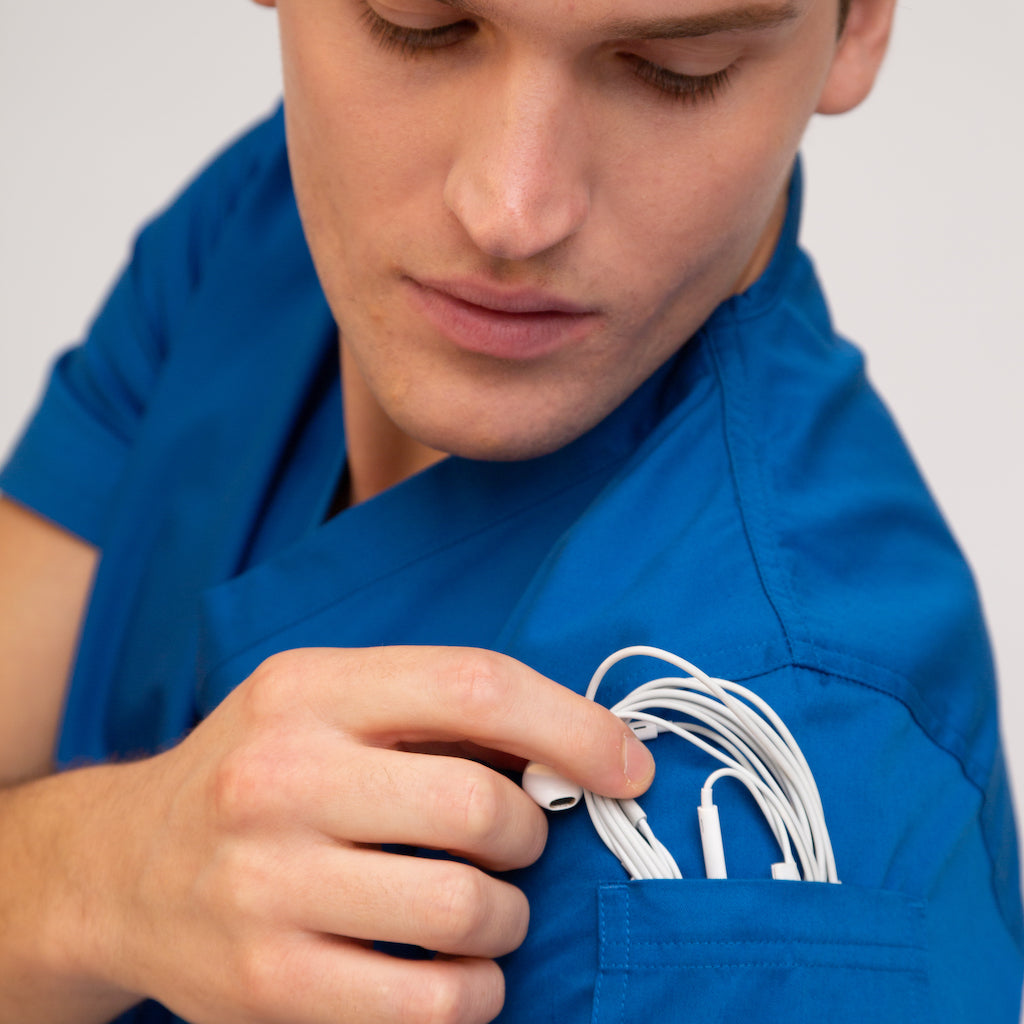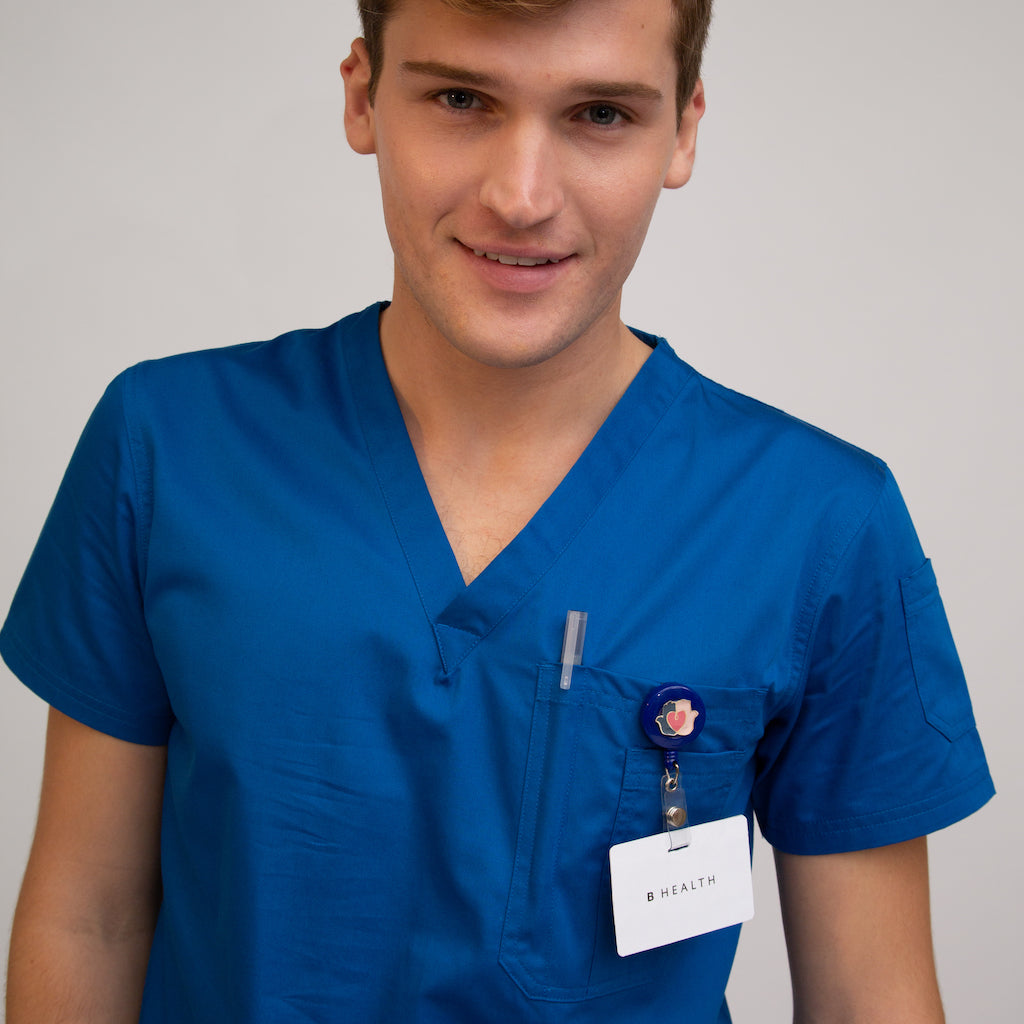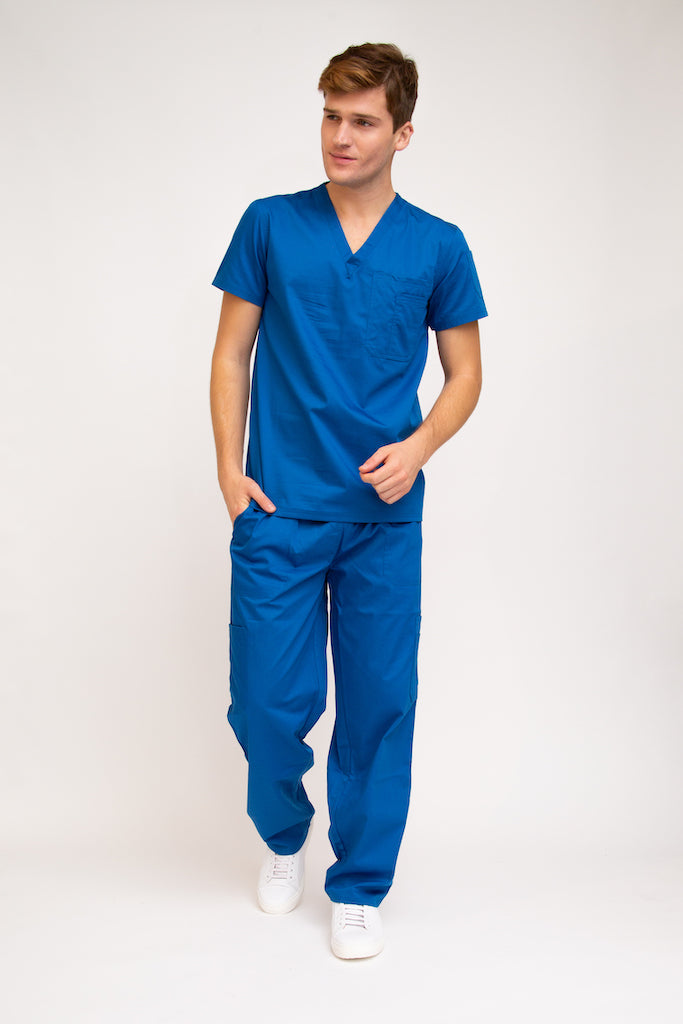 $26.00
$0.00
Men's Classic Fit Top Royal Blue
Quality: This timeless top is tailored for maximum comfort and stitched for the ultimate durability.
Fit: Our classic fit is the perfect not too tight, not too baggy fit, designed to look professional in any environment.
Features: 2 chest pockets (one bigger, one smaller for writing utensils) and 1 small shoulder pocket.
Fabric: Our slightly thicker weight creates a more luxurious feel than your typical uniform. Its majority cotton composition allows for breathable comfort while its polyester content allows for easy care and minimal wrinkling. 
60% Cotton 40% Polyester
This garment is 100% ethically made in Vadodara, Gujarat.